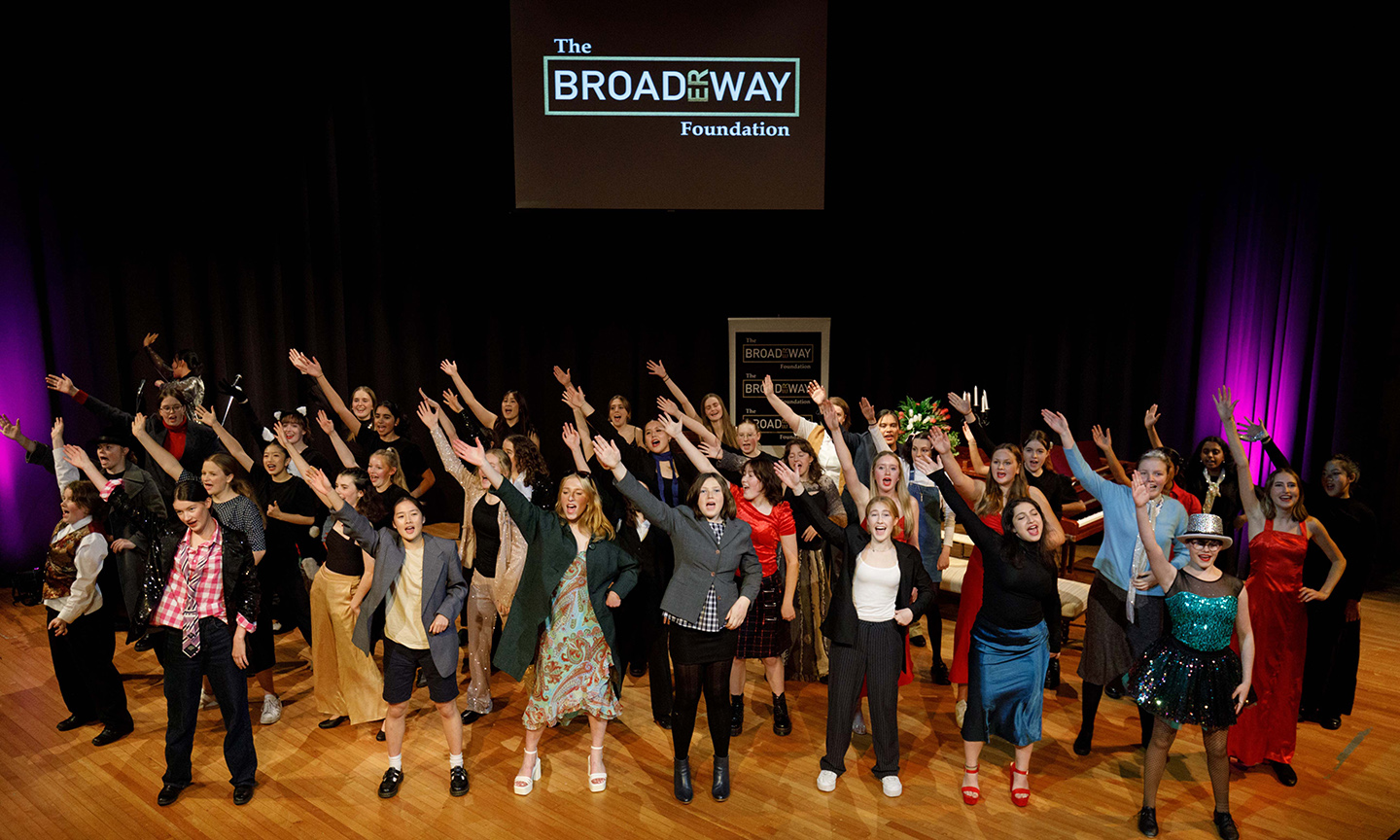 Delightful smorgasbord of talent
Marsden's original production BROADerWAY opened Tuesday night to rave reviews from the audience. The show, written and directed by Head of Wellbeing Louise Kleingeld, is a celebration of musical theatre and a light-hearted look at some of the modern challenges faced by those in the show-biz industry.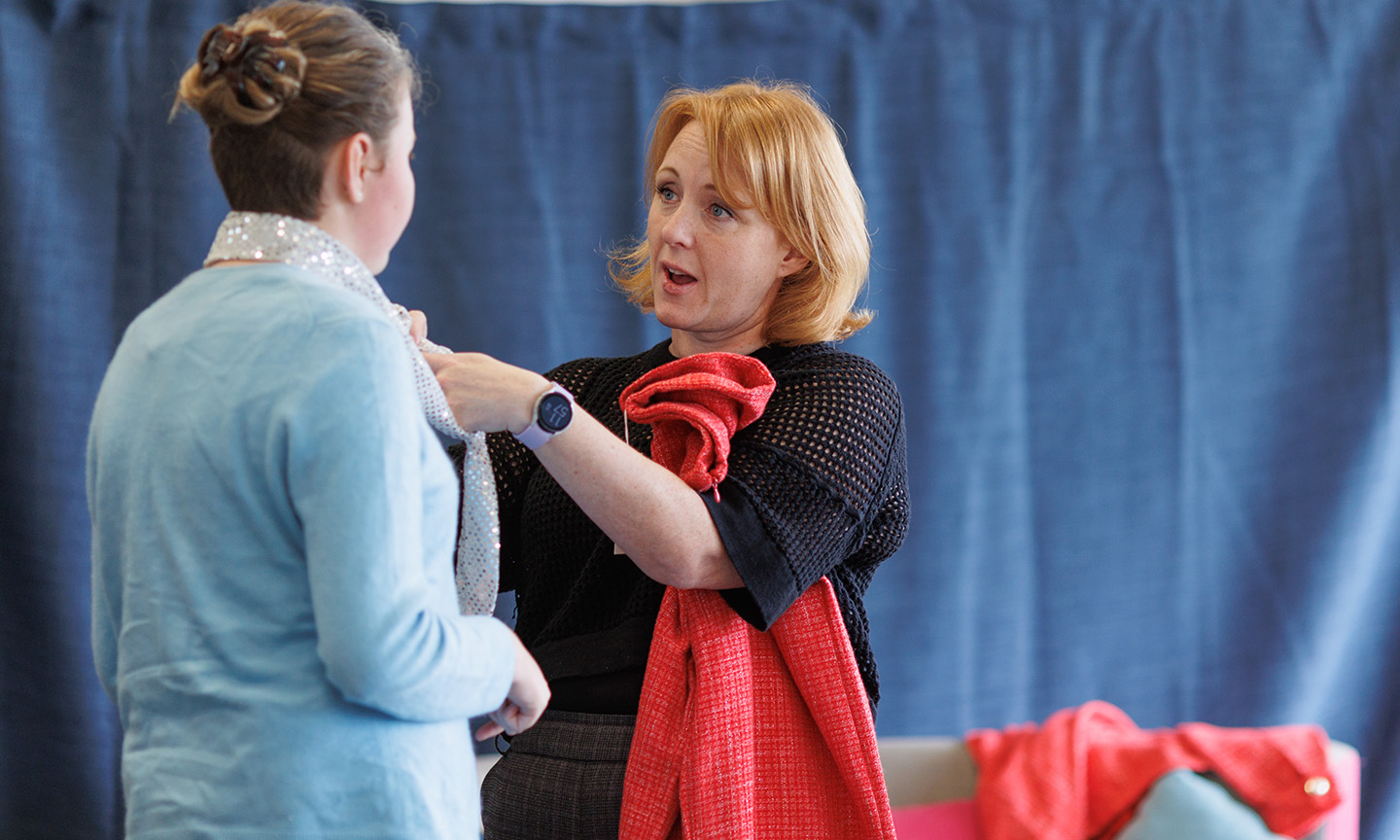 Louise began work on the script last summer, having held auditions in Term 4 last year. With the base script complete, she then worked collaboratively with the students involved to further develop their characters. She created a role for everyone who wanted to participate, which was one one of the main benefits of writing her own script. "When you buy an existing show you are limited to whatever that show offers in terms of starring roles and vocal ranges. Our issue isn't that we didn't have enough talent, it was that whatever show we bought would not do justice to the breadth of talent that we had. Our shows tend to be quite traditional musicals, so the major roles tended to go to our stronger singers, who could also act. When Richard (Kleingeld, also a Marsden teacher and Louise's brother) and I first discussed this, we thought that writing our own show could allow us to highlight our performers whilst also creating roles for those who wanted to act but not sing. We tried to bring together a traditional play and a musical more equally than we'd had the option to do in the past." To that end, Louise began developing the script and working with the actors while Richard worked on song selection with the vocalists and musicians.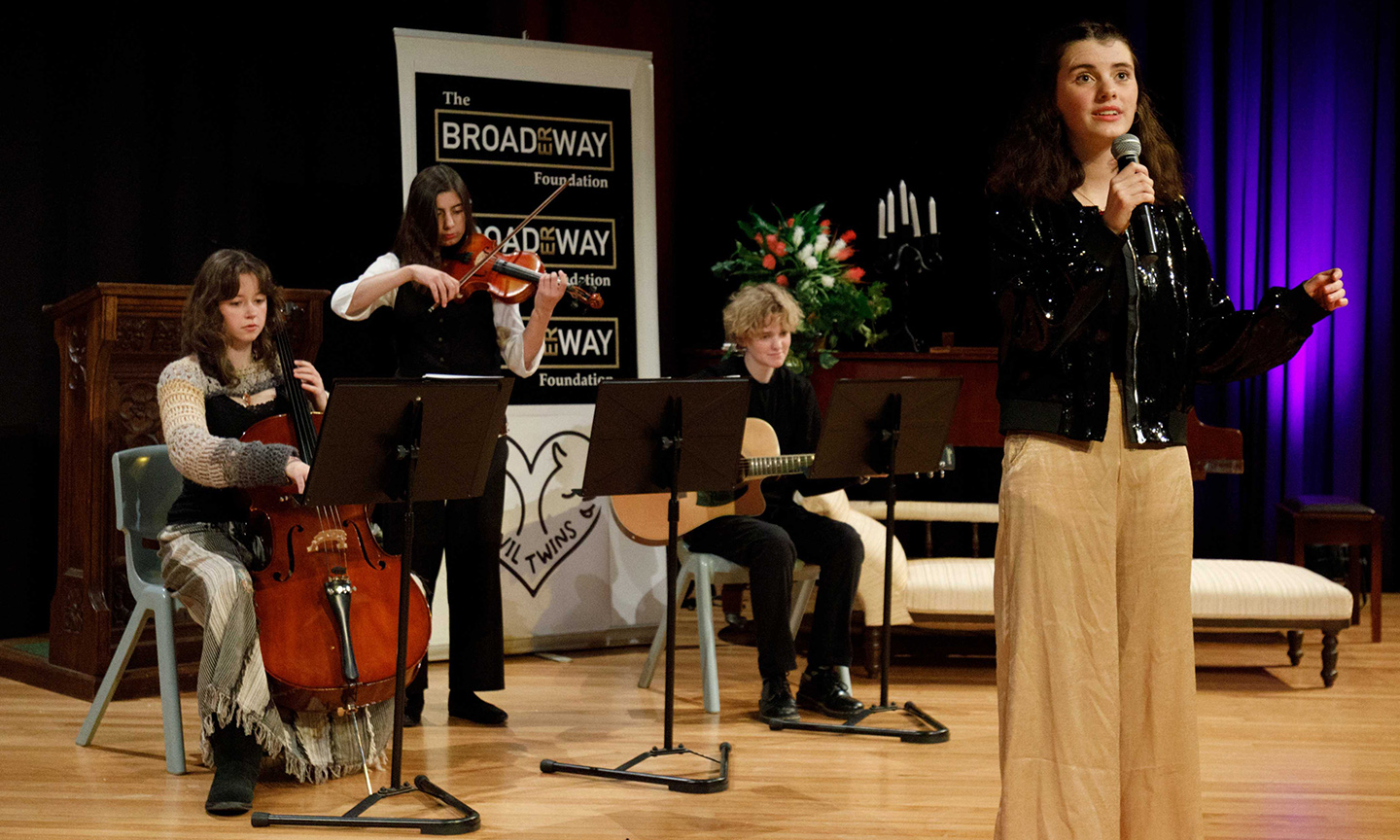 The input from the students themselves was vast and showed creativity as well as adaptability and resilience when changes needed to be made. One of the hardest things was after the first dress rehearsal when they realised the show was too long. Louise recalls, "At that point we had to remove some of my favourite parts of the script. But we talked a lot about caring for your audience - a show isn't about us, it's about bringing joy to your audience. Being indulgent and including things because we love them, if it doesn't care for the audience, is not for the good of the show. The students were amazing, even when their parts were reduced or a song was taken out. I was so proud of how outward looking and understanding the students were. Production is about whanaungatanga. You are sharing space and creating atmosphere together. You have to all be in it for it to work." As such, BROADerWAY was a massive success.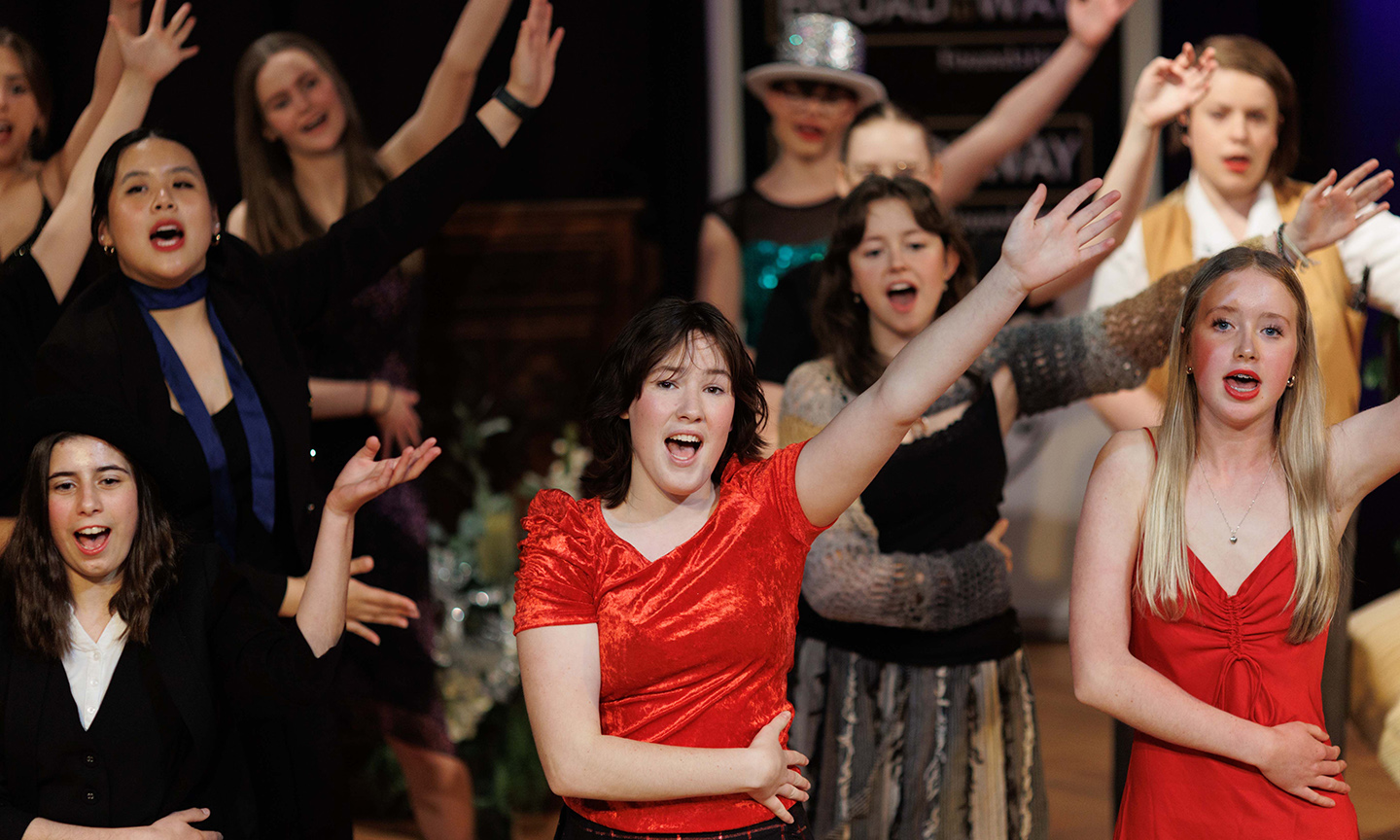 To set the scene, Broadway has faced many challenges in recent years. The impact of COVID-19 was widespread and significant. The Broadway League has worked hard to develop policies that meant theatres could reopen safely, but enticing audiences back proved difficult. Around the same time, concerns about diversity and representation forced the industry to consider how to bring the 'Broad' into 'Broadway' hence the BROADerWAY Foundation has been formed. Supported by patron Sir Andrew Lloyd-Webber, its purpose is to provide resourcing and funding for arts projects in previously overlooked communities.
The show begins as the gala committee are working hard to arrange a celebration launch of the new foundation, with a wealth of celebrities attending, and performances from some of Broadway's biggest stars.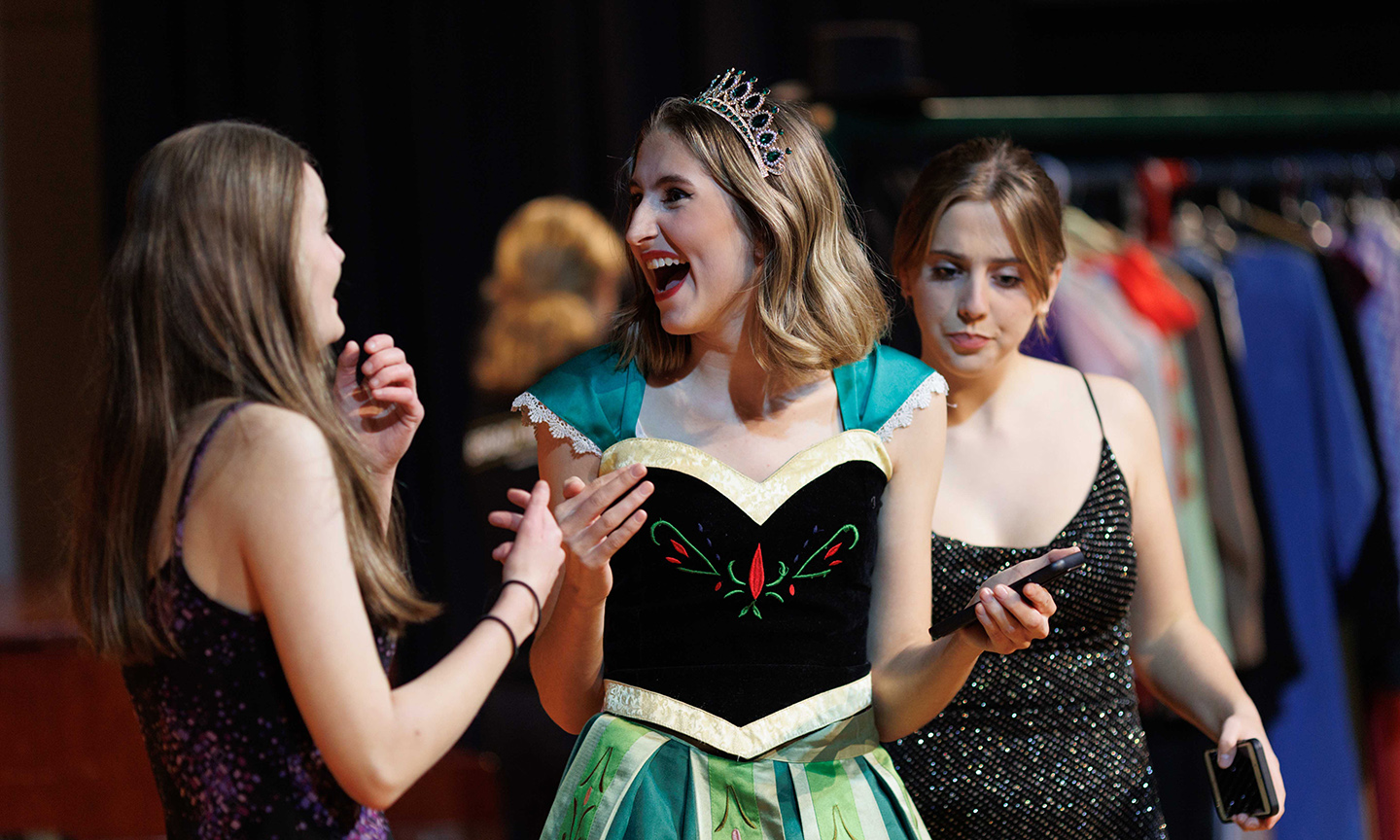 The script was "An absolute triumph in script writing" said Head of English and Languages, Tracey Allen. Supported by Musical Director, Richard Kleingeld, Technical Director/Producer Sarah Wilson, Stage Manager Dianne Smith with costumes by Jane Hazelton, and teams of students handling lighting, sound, backstage and front of house, the stars of the show gave exuberant performances, embodying their characters perfectly. "Writing our own script has given us the freedom to give everyone a chance to shine and have their moment on stage. If someone's strength is comic timing, we've played to that, if you play the piano we included that, if you speak French we incorporated that. Because I knew who was going to play the roles, I could write specifically for them and their strengths. My favourite part about this is it has allowed us to better showcase the wide range of unique talents our students have" says Louise. 
It was a delightful smorgasbord of musical talent, singing, dancing and all wrapped up with wit and comedy.
Teacher Kaz Bartsch
Thank you to our kind sponsors, Evil Twins Coffee and congratulations to the cast and crew for a wonderful, wonderful show.
See more photos on our Facebook page:
https://www.facebook.com//MarsdenNZ/posts/6182706928481256