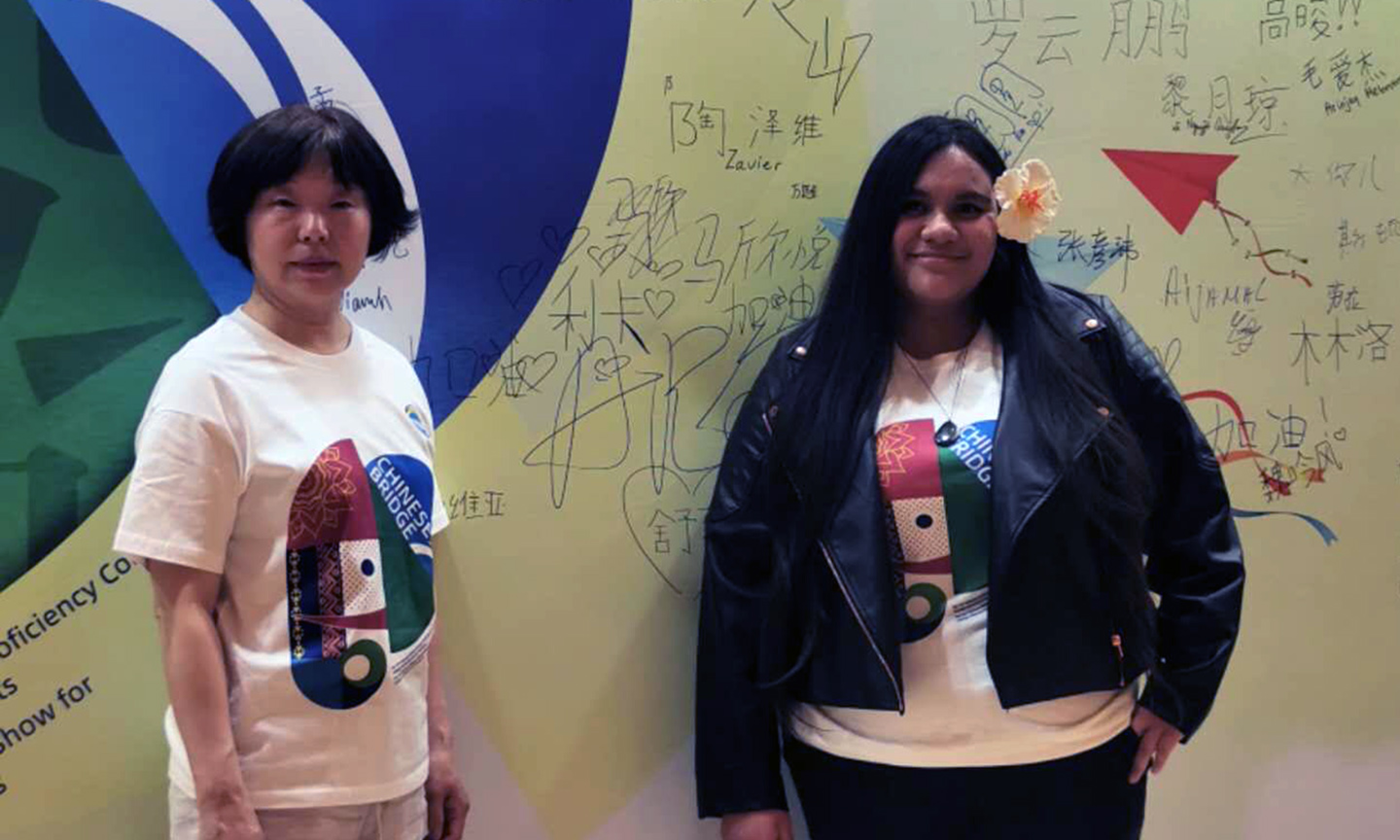 Telesia – International Chinese Speech Competition
Marsden is incredibly proud of Year 11 student Telesia Tanoa'i who recently travelled to China to enter the Chinese Bridge Speech Competition.  It is the first time since COVID that we have had a Marsden representative at this global event.
In May Telesia underwent two intense hours of competition in the Wellington Regional Chinese Bridge Speech Competition to win and make it through to the International competition in Beijing. 
Accompanied by Jing Ying Herrington, Marsden's Chinese language teacher, Telesia had a busy few days on arrival, with many interviews in Chinese.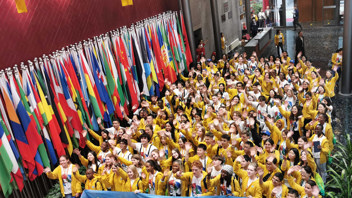 Contestants also toured famous attractions around Beijing, seeing the Great Wall, the Forbidden City and the Bird's Nest stadium before heading to Yunan for the competition.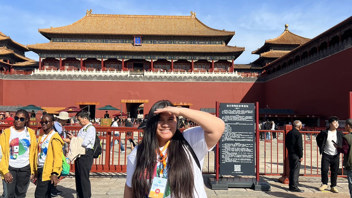 After months of preparation, it was finally Telesia's moment and though very nervous, she did superbly well to perform to an appreciative crowd and impress the judges.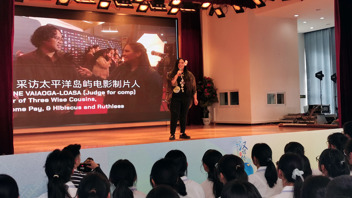 Telesia has already had recognition for her Chinese language ability having twice been named Chinese Youth Ambassador by the New Zealand Chinese Language Week Charitable Trust.
Congratulations Telesia, you have been an outstanding ambassador for Marsden, your family, your culture, and New Zealand.