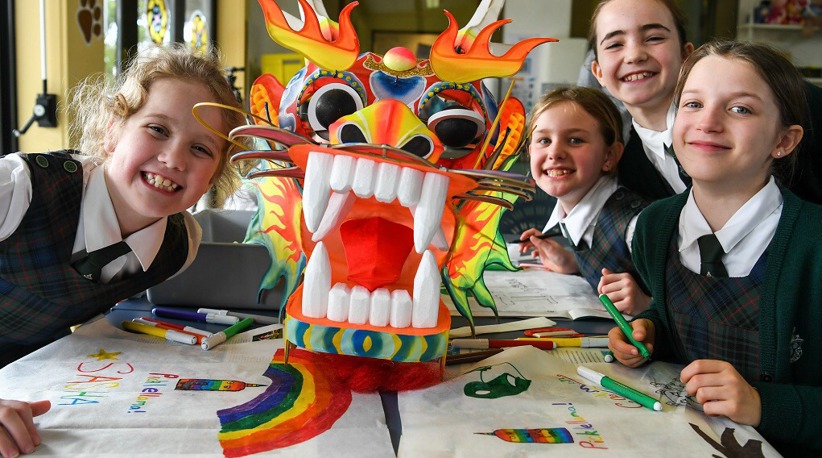 Introducing Visible Wellbeing™
Visible Wellbeing™ is a holistic, comprehensive, science-based and highly successful wellbeing education approach, developed by renowned psychologist and researcher Professor Lea Waters PhD.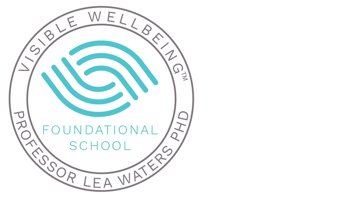 Launched at Samuel Marsden in January 2019, it's how we'll deliver our Strategic Plan Student Wellbeing goal.
As the first school in New Zealand to become a Visible Wellbeing School, Marsden is proud to be the lead provider of positive education in the country.
What is wellbeing?
Wellbeing is what we experience when we feel good, function well, and as a result, do good.
It is fostered through Positive Education – the science and principles of positive psychology that teach you to:
have positive emotions; the ability to be optimistic and have a positive perspective
be fully engaged in what you do – so absorbed in wonderful present moments that 'flow' occurs
build and foster positive relationships; to enjoy social connection, and spread love and joy
live meaningfully – knowing the reason for your life; its greater purpose
set and work toward goals that give a sense of accomplishment.
These practices enable optimal wellbeing – the ability to thrive.
Marsden's wellbeing approach equips students to thrive and succeed academically – and for life!
What is Visible Wellbeing™?
Visible Wellbeing™ (VWB) is a whole school, integrated and evidence-informed approach to developing and sustaining student and staff wellbeing through positive education.
It combines the science of wellbeing and the science of learning and teaching to make wellbeing visible across all year levels, subjects and cocurricular activities.  The VWB techniques help teachers use the learning process itself as a delivery mechanism to build student wellbeing. It's not a set curriculum, but a flexible approach which can be applied in all learning contexts.
Practising the thinking, habits and skills introduced enables people to not only be ok, or do well, but to be their best – to thrive to the point that it's evident – indeed, visible.
Visible Wellbeing™ aims to both prevent mental illness and promote wellness as the approach is applied in a targeted way that harnesses and builds strengths together with reducing deficits and addressing problems.
When you feel good and function well you learn better.
Anne Field, Pastoral Care Director
Why Visible Wellbeing™?
Because:
it's been developed and will be delivered by internationally acclaimed, leading positive psychology expert, Professor Lea Waters and her team
it's scientifically based, tried and tested
Proven to:
enhance academic performance
help prevent and address mental and emotional health issues; and because
we want everyone at Marsden to thrive!
The evidence
Visible Wellbeing™ has been well tested, across primary, secondary and Year 1-13 co-ed and single sex schools in government and independent systems in North America, Asia, Australia and the Middle East. 
According to two decades of research a student who has high levels of wellbeing is also likely to have better physical health, better social relationships, more optimism for the future and higher academic performance.  
It also has a positive impact on a student's life well into adult life, with longitudinal research showing that wellbeing in the teen years impacts employment, earning capacity, relationship satisfaction and the likelihood of volunteering in one's 30s and 40s.
Who? More about Professor Lea Waters
We're partnering with the best in the field.  Professor Waters is the President of the International Positive Psychology Association, has affiliate positions with Cambridge University, the University of Michigan and  Berkeley University. She is the Ambassador for the Positive Education Schools Association and Patron of Flourishing Education Japan. 
A Psychologist who has been researching at the University of Melbourne for 23 years, Lea has published over 100 articles and book chapters.  It was this high-impact research in psychology and education that culminated in her Visible Wellbeing™ approach.
Partnership features:
whole-staff training
presentations to our parents and community
consultation with the Senior Management Team
coaching the Visible Wellbeing™ Implementation Team
resourcing; provision of a flexible, research-based curriculum and set of wellbeing practices
visible signage and messaging; common language, thinking and understandings
auditing and evaluation
Content includes:
Social-Emotional Learning (SEL) - fostering self-awareness, self-management, social awareness, relationship skills and responsible decision making.
cultivating positive states – such as gratitude and meaning
embracing positive practices – such as savouring (appreciating, dwelling in or reflecting on positive experiences) and active-constructive responding
building positive traits – such as character strengths and prosocial behaviour
Outcomes
We expect the Visible Wellbeing­™ partnership will
teach us to see wellbeing – ours and others – and to systematically build it
complement our exemplary Pastoral care programme and support of individuals
equip our students to
-   have the learning, skills and tools to live and model healthy approaches to life
-   be strong academically and personally
-   be their best and impact others for good.
See for yourself
To find out more about this literally visible initiative please contact us to come and have a conversation about your child's wellbeing or the Visible Wellbeing™ approach

Book a campus tour at Marsden Karori with Sonia Stinson (04)476 8707 Sonia Stinson@marsden.school.nz or at Marsden Whitby with Lorraine Rose (04)234 1070 Lorraine Rose@marsdenwhitby.school.nz.