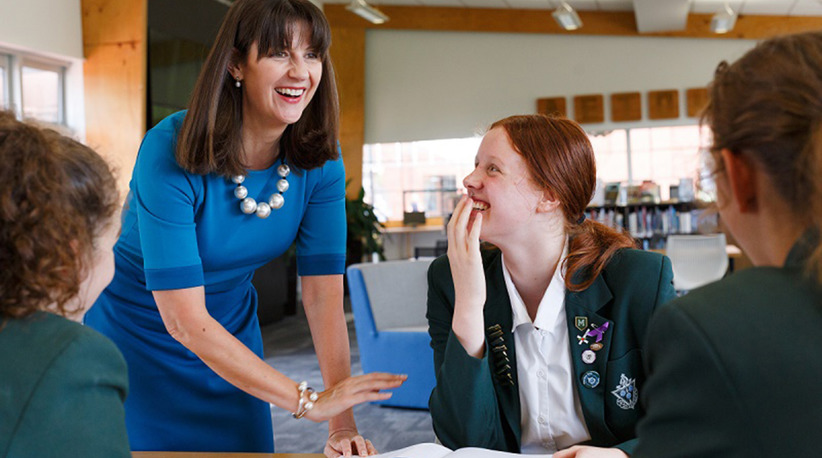 Introducing Visible Wellbeing™
Marsden is the best educational option for your daughter at any year level, because she will learn in an environment where she can function at her peak mentally, physically and socially. 
We have always been renowned for the outstanding care and support of our students, but we wanted to proactively and intentionally ensure our students are not just 'OK' or 'good' but are given every opportunity to 'thrive'. 
In 2019 we became New Zealand's first Visible Wellbeing™ School in partnership with leading positive psychology expert, author and researcher  Professor Lea Waters PhD.
Everyone's wellbeing matters to us, and we also know that high levels of wellbeing enhance learning, academic and personal outcomes.
Visible Wellbeing is a holistic, comprehensive, science-based and highly successful wellbeing education approach. Visible Wellbeing practices that enhance wellbeing are integrated in teaching at all year levels, across all subjects and as part of all co-curricular activities. Visible Wellbeing is not an add-on programme or sessions as happens in many other schools. Scientifically proven practices are intentionally woven through lessons and activities at Marsden. This means that on any day your daughter will have multiple exposures to practices that enhance her wellbeing.
The Visible Wellbeing approach equips everyone at Marsden, students and staff, with the learning, skills and tools they need to be healthy – to learn and live well, to excel academically, and to give them a toolkit to maintain wellbeing beyond school as well.
The evidence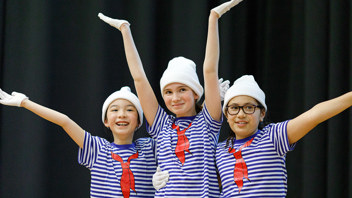 Visible Wellbeing™ has been well tested, across primary, secondary and Year 1-13 co-ed and single sex schools in government and independent systems in North America, Asia, Australia and the Middle East. 
According to two decades of research, a student who has high levels of wellbeing is also likely to have better physical health, better social relationships, more optimism for the future and higher academic performance. It also has a positive impact on a student's life well into adult life, with longitudinal research showing that wellbeing in the teen years impacts employment, earning capacity, relationship satisfaction and the likelihood of volunteering in one's 30s and 40s.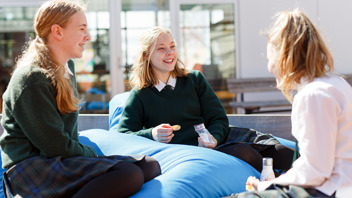 Marsden has not only provided me with an amazing education, but has also taught me the importance of teamwork, how to continuously be resilient and how to be a successful leader. As well as this, I have made life-long friendships throughout my time at Marsden.
Lauren, Y13 2022
Visible Wellbeing is an approach based on strength-based science and positive psychology and is also Marsden's ground-breaking and definitive response to the alarming prevalence of mental and emotional health disorders among school-age New Zealanders; to address this head on and promote wellness.
The Visible Wellbeing SEARCH framework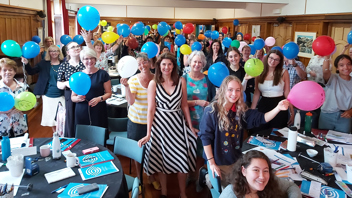 Having completed the second year of our Visible Wellbeing partnership, Marsden's staff have full knowledge and training in the SEARCH framework which underpins the approach, and every staff member knows how they can weave wellbeing practices into each lesson and activity. The framework ...
Visible Wellbeing in Practice
Just some examples of Visible Wellbeing practices at Marsden include: before starting, and during lessons, lifting energy or calming it through mindfulness exercises, music, sharing gratitude, a game, something good about the day. 


Teachers address concerns around tasks and current work or social interactions. They may discuss things using a catastrophe scale or have students write things down, and groups practise active listening and reframing thinking and speech. 
To retain focus and direct attention teachers use a variety of brain breaks. Journaling is used as a wellbeing tool, exercise is key to wellbeing. Seeing, hearing and feeling what is going on in ourselves and others is one of the first tools we introduce to students, together with working out personal strengths.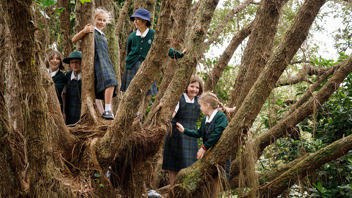 In the Preschool and Primary school wellbeing activities include strength trees, emotions art, random acts of kindness, strength spotting, feelings wheels, moments of silence, and more.
Upon its introduction in 2019 Visible Wellbeing was embraced by staff and students alike. In the video below Head Girl 2019 Tegan Martin summarises our first year as an introduction to training in the second year (2020).
Our senior students take an active role in promoting wellbeing at Marsden. They inspire the younger students with Visible Wellbeing activities during tutor time (Wellbeing Wednesday), House activities and assemblies. They design and display wellbeing walls and make entertaining videos to showcase and inspire students, staff and visitors alike. They have created a wellbeing space and benefit from the practices that increase their capacity to cope now and beyond their school lives.  
When you feel good and function well you learn better.
Visible Wellbeing during lockdown
The feedback from parents, students and staff at Marsden in response to an external Remote Learning survey was exceptional and our Visible Wellbeing approach contributed hugely to making the time in isolation an experience that students could view positively. Our girls' sense of humour and creativity was truly inspiring.
Anne Field, former Director Pastoral Care, 2021
More about Wellbeing
Wellbeing is fostered through Positive Education, the science and principles of positive psychology that teach us: 


To have positive emotions - the ability to be optimistic and have a positive perspective. 

To be fully engaged

 in what we do – so absorbed in wonderful present moments that 'flow' occurs.

To build and foster positive relationships

- to enjoy social connection, and spread love and joy. 

To live

 

meaningfully

 – knowing the reason for your life, its greater purpose, and to set and work toward goals that give a sense of 

accomplishment

.
These practices enable optimal wellbeing – the ability to thrive.
Wellbeing is the experience of feeling good on the inside, functioning well on the outside and doing good for others."
Professor Lea Waters
Why Visible Wellbeing?
Because:
Visible Wellbeing (VWB) gives Marsden staff a well-defined body of positive education knowledge and practises that have been shown to have a positive impact on student wellbeing, which in turn enhances learning. 

It has been developed and was delivered by internationally acclaimed, leading positive psychology expert, Professor Lea Waters and her team. It is scientifically based, tried and tested and has been proven to

enhance academic performance

and

help prevent and address mental and emotional health issues, and promote wellness. 

VWB combines the science of wellbeing and the science of learning and teaching to make wellbeing visible across

all

year levels, subjects and co-curricular activities.  The VWB techniques help teachers use the learning process itself as a delivery mechanism to build student wellbeing. It's not a set curriculum or programme, but a flexible approach which is applied in all learning contexts.

Practising the thinking, habits and skills introduced enables everyone to not only be 'OK', or do well, but to be their best – to thrive to the point that it's evident – indeed, visible.


And because we want everyone at Marsden to thrive!
Visible Wellbeing is our long term approach to continuing to meet our strategic Student Wellbeing goal. 
See for yourself
To find out more about the Wellbeing approach at Marsden you are warmly invited to come to our next Open Day or for a personal tour, or to have a conversation about your child's wellbeing and learning. Your daughter is also invited to spend a day in class, to join in with activities and meet the other girls. Just contact Enrolment Registrar Leigh McCathie (04) 476 8707 or email leigh.mccathie@marsden.school.nz  to organise this. We look forward to meeting you and your whānau.