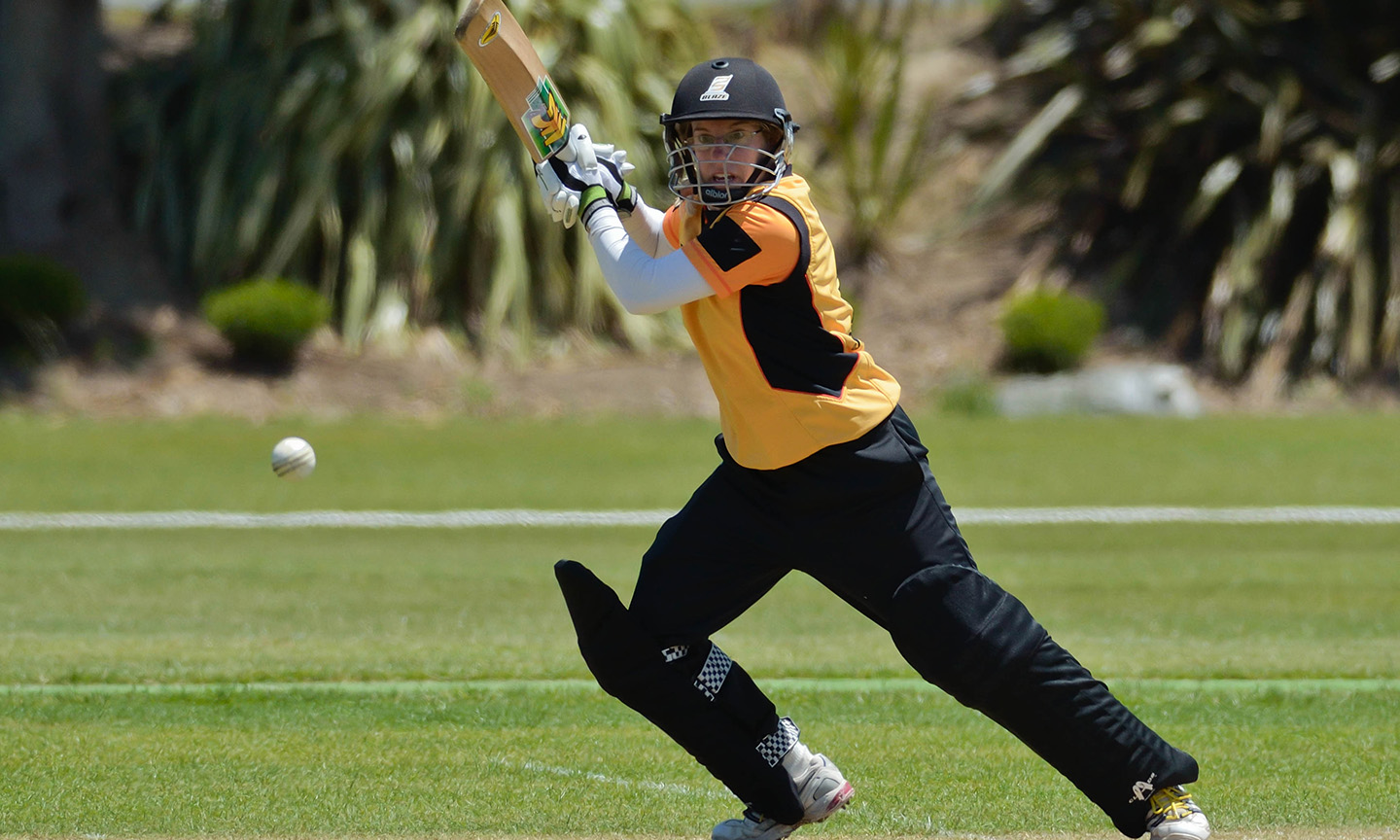 Andrea Stockwell, Year 9 Dean
Teacher of PE/Health and RE
Our Year 9 Dean Andrea Stockwell brings an energy and enthusiasm to her role that draws students and staff alike to her. Originally from Palmerston North, Andrea is an athlete in her own right, as well as teaching and coaching the girls. 
Teaching and Cricket
Andrea received her Bachelor of Education/Diploma of Teaching (Health and Physical Education) from Massey University. "I originally came to Wellington to play cricket for the Wellington Blaze. I was commuting from Palmerston North for training and games a few times a week. I knew I couldn't keep doing that long term, so started looking for work and found Marsden. It was such a welcoming place and I originally was only going to come for one year but loved it so much I'm here 13 years later!"  In addition to her teaching responsibilities Andrea coaches the cricket team and helps out with hockey at the Pentangular Tournament.
Strong faith background
Andrea also has a strong faith background having served as a Youth Intern at her church for several years and now teaching Religious Education at Marsden. Students have fascinating questions and are truly engaged in the RE classes that are an important part of our school's special character. 
I enjoy the real life conversations that happen in RE and I like encouraging others to explore their faith
Fostering a sense of belonging
Andrea enjoys her role as Year 9 Dean and the opportunity it gives her to make a positive difference in the students' lives. "I want to foster a sense of belonging for all students. Year 9 can be a challenging time as they enter high school, and we often get many new students here at Marsden, so I think it's really important to ensure everyone feels welcomed and feels confident building friendships, learning the importance of including others and accepting everyone. I aim to build confident young women who know their worth and value and who challenge themselves to be brave and step outside their comfort zones."
Philosophy on life
When it comes to life mottos or quotes that inspire her philosophy on life, Andrea likes this one by Ralph Waldo Emerson which sums up being brave and being willing to be true to who you are and not just following the crowd, "Do not go where the path may lead, go instead where there is no path and leave a trail"
Outside of school Andrea is still involved in cricket and plays tennis, golf, and loves running (she completed the Manawatu Marathon last year!) She enjoys spending quality time with friends, going to church and exploring the outdoors.