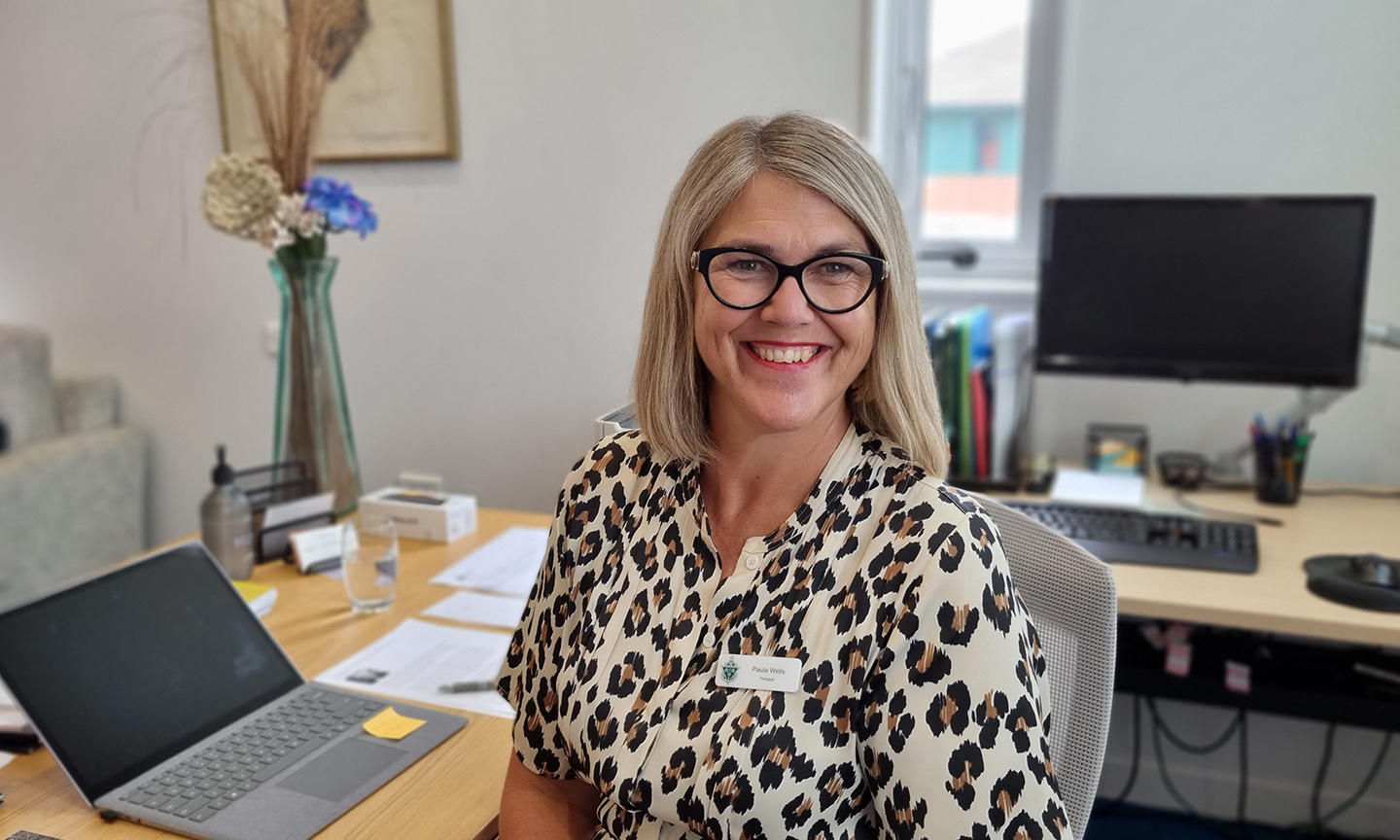 Marsden Principal
Paula Wells joined as Samuel Marsden Collegiate School's 13th Principal in January 2022. A proven educational leader, strategic thinker and innovator, Paula is passionate about girls' education and has a breadth of experience and capability.  
Background
Paula's early career was in the financial sector with the Bank of New Zealand. She had always been interested in teaching and, once she had raised her three children, decided to follow her passion and retrain as a teacher.


After graduating with her Diploma in Secondary Teaching, Paula joined Inglewood High School, initially as an English teacher. She quickly assumed leadership roles within the school, becoming a Dean in 2005 then Deputy Principal Curriculum in 2011 and Deputy Principal Pastoral in 2013.


In 2015, Paula was appointed Principal of Sacred Heart Girls' College. During her seven-year tenure she implemented a number of new initiatives and programmes, including establishing an international student programme and a pathway programme. Paula is most proud of strengthening the relationship between her school and local iwi, and the impact of embracing Tikanga Māori and Te Reo Māori as part of everyday school life.  
A commitment to wellbeing and pastoral care
Paula has a particular focus on wellbeing and pastoral care, and personally identifies with Marsden's philosophy and core values. Marsden's Visible WellbeingTM approach is based on positive psychology and is deliberately embedded into all aspects of curriculum because everyone's wellbeing matters.
I believe the most wonderful thing about an all-girls education is freedom. Freedom to be authentically one's true self. Freedom provides permissiveness to have voice, to hold limitless aspirations, to chase dreams and to have those dreams come true.
Supporting the wider secondary education sector
Paula is involved in a number of activities across the wider secondary education sector in New Zealand, including her role as Chair of the governance board of School Sport New Zealand. Paula has also for many years been heavily involved in the administration of netball in the Taranaki region and is a former Netball New Zealand Squad umpire.