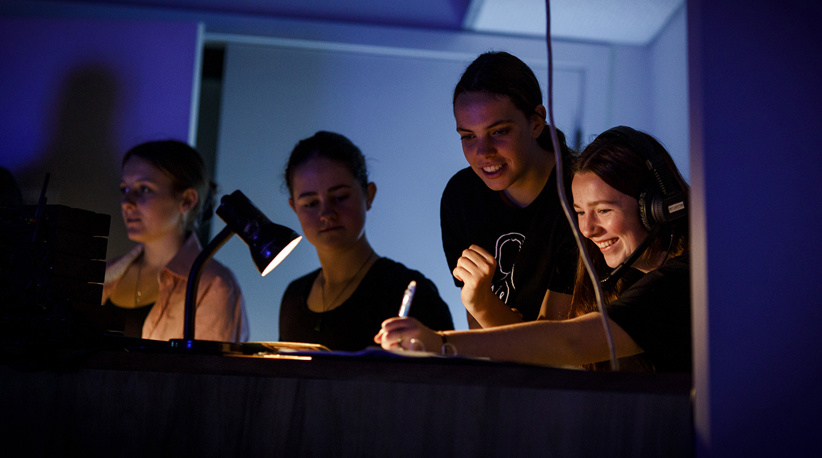 Technical Production
Not every student wants to be centre stage!
Lighting Workshops
From time to time we get in experts to run lighting workshops with our girls. This series of workshops teaches our students the basics of lighting design and then allows them to develop practical skills in rigging and implementing a set design, in time for our major production. We are also fortunate to have the support of Old Girl and Toi Whakaari graduate, Eddie Fraser-Hoskin, to support our student-led technical team in the lead up to the major production.
Additional Opportunities for Student Leadership
In addition to lighting, we also have student-led teams leading the major production. Students run the backstage crew, lighting, sound, hair and makeup teams, Front of House teams.  Depending on the show, students can also choreograph parts of the show and create costumes.