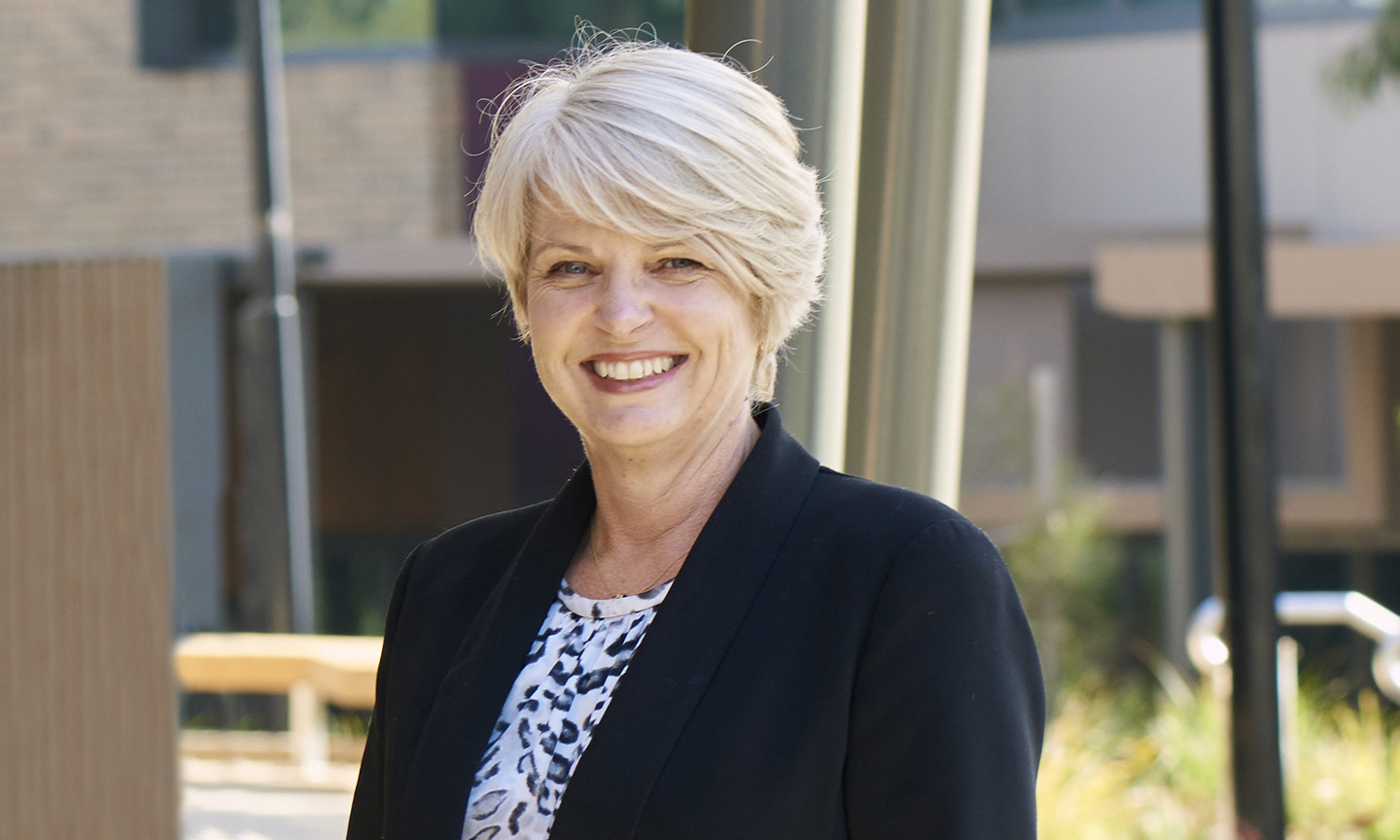 Narelle Umbers, Principal
Marsden is excited to start the new year with our new Principal, Narelle Umbers. There will be an official commissioning ceremony and an opportunity for the Marsden community to meet Ms Umbers early in Term 1. 
Below is Ms Umbers first message to us for the year ahead, urging students to embrace the challenge and ...
Dive In!
When the bright blue of the sea beckons you in on a hot summer's day, do you wade in on tiptoe allowing the water to slowly creep up your body, or do you dive straight in? There's no right or wrong of course. Either way you eventually get wet and have great fun. Guess what I do?
Well, I used to be a wader, but these days I'm most definitely a diver. The sudden shock of the cold can take your breath away – but the exhilaration of it! I love it. I don't want to waste a minute of being immersed in the salty cool goodness of the waves – the embrace of the big wide ocean.
As the school year gets underway it's finally time for me to dive into the adventure and privilege that is joining and leading the Marsden family. I'm so ready, even though I've thoroughly enjoyed the season of waiting at the edge with my toes in the sea foam. It's provided the lovely opportunity to meet some of you and relish the anticipation of all that's to come.
I'm effectively diving into a new country, a new school, a new position and a new challenge, which is actually pretty big. But I'm exhilarated by the prospect and promise of it because we're in it together and aiming for the same worthy outcome: to be our very best as people preparing for lives of meaning, accomplishment and genuine happiness.
How do you feel about your own foray into the new school year? Maybe despite all you know to be true about the wonderful opportunities and support available at Marsden, you feel a little bit scared. That's ok. It's understandable. Sometimes the new and unknown can do that to you.
I want to encourage you, however, to muster all your courage and dive straight into the year with me. I can assure you that the benefits of a deep dive into the ocean of learning at Marsden with the support of your peers and our expert staff will be incredibly rewarding.
Narelle Umbers
Principal
All the details for starting school in 2018 can be found in our Welcome to School newsletter. Download PDF here.